At Dansk Plast, we believe in sustainability and quality, and these are the principles that we follow when producing our products.
Our top priority is to deliver a solution with a long lifespan that fulfils its purpose to the full, because not only is this good for our customers, it's also good for our planet.
Ideally, we like to be involved in projects from the very beginning, so that together we can create a solution tailored to your particular needs. However, we're happy to help you at any stage of your project.
Innovative and flexible solutions
Our strengths lie in innovative and flexible plastics solutions that transcend conventional craftsmanship. We believe that our solutions should not just meet your current needs, but also your potential future needs.

With Dansk Plast as your partner, you will have access to a large number of experienced specialists who can guide you all the way from technical consultation to design and production.
Some of the things we can help with are:
Calculations, drawing and design
Construction of tailor-made solutions
Production and facilitation
Installation and welding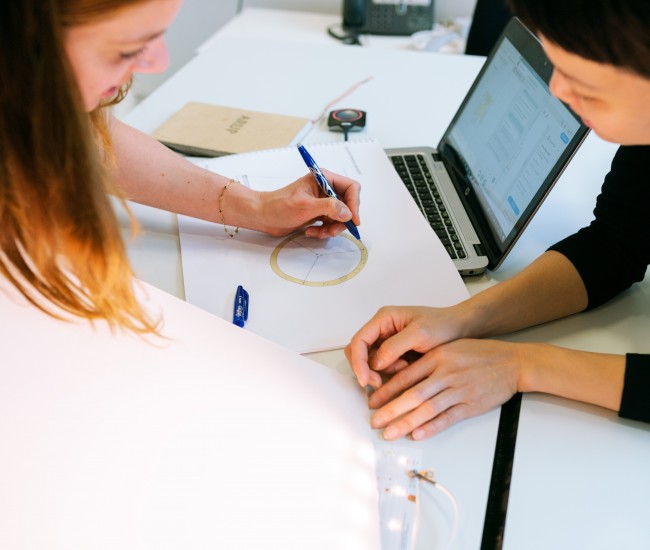 From the drawing board to the finished product
If you have already sketched out an idea, our skilled technical drawers can guide you further in the process or offer you the necessary sparring in relation to the production of the product.
We are also known for finding solutions that have not yet been invented. Indeed, our customers may have specific needs that demand products that do not yet exist, but if it can be made in plastic, we can certainly help you.
At Dansk Plast, we have an array of specialists who can help transform your needs into an idea, a 3D drawing and a finished product.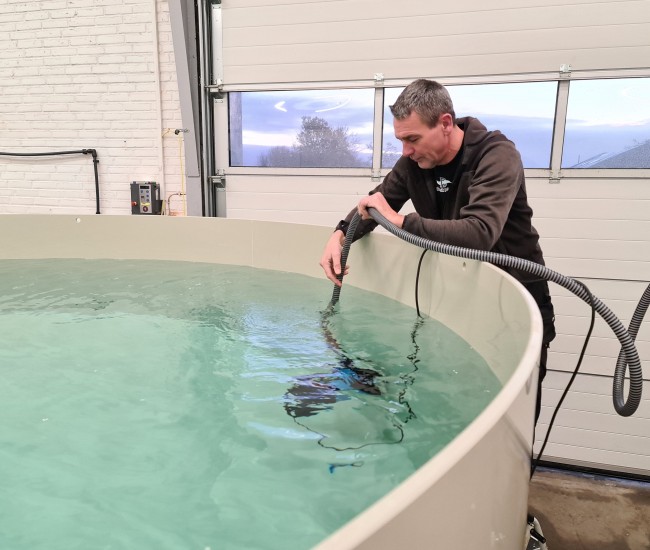 Quality and quality control
To ensure quality, we have chosen to produce all our constructions locally in Esbjerg. This enables us to perform continuous quality control while maintaining proximity and good collaboration with our customers. In this way, we are involved in the project from start to finish, and can test all products before they are delivered and installed.
The biggest quality assurance, however, is that at the start of the project we work together to identify your needs down to the last detail. Once we know exactly what the product is to be used for and what it will be exposed to, we can jointly create a plan that will ensure high quality in both the development and production of your product.
Meet some of our customers and gain insights into how we can work together on your next project
My main recommendation is to find a partner with extensive experience with the plastic material and an understanding of large plastic structures. We set great store by the product's being 100% impermeable and of high quality. At the same time, it was also important for it to be sustainable as possible. Dansk Plast were also in full control of their documentation and quality throughout. We are subject to especially strict standards for water testing, which is why independent inspections are carried out regularly, and we have not yet experienced any problems.
Michael Simonsen
Glostrup Sports Centre
Dansk Plast has been involved in the process since the very start of our development of the biofilter housings. They are great at meeting delivery times and if we get into difficulties, they always fix it. They are reliable and always deliver good quality. Our cooperation has been excellent. I can't recommend them highly enough.
Jørgen Højmark
Hybridfilter A/S
The board is very satisfied with everything relating to the work which has been carried out for us by Dansk Plast. We can only recommend other waterworks to get in touch with them. All the contact we have had with the employees – from the management to the fitters – has been extremely satisfactory. And the result is that we hopefully won't have to think about these tanks for many years, apart from cleaning the bottoms perhaps. Other waterworks have seen the result, and are very impressed. We envisage there are numerous water tanks in Denmark that ought to be treated in this way. Thank you for the excellent collaboration.
Lennart Nilsson, treasurer, Undløse Vandværk
I now have a really good solution for our drinking water storage. Everything has come together well. The small issues we've had are now solved, and everything I was keen to see happen has happened
Arne Schmidt
Operations Manager, Brørup Vandværk