Reliable underground plastic clean-water tank - drinking water-approved solution
A worry-free, underground clean-water tank with drinking water-approved plastic that eliminates the risk of contamination.
Drinking water is a precious resource and should be stored and managed with hygiene in mind. The beneficial qualities of the plastic make cleaning and maintenance easy and comply with all standards and legislation in the field of storage of clean drinking water.
This horizontal, buried plastic tank construction is a safe and reliable clean-water tank. The solution is a cheaper and sustainable alternative to steel clean-water tanks, among other things eliminating the cost of a building, but without compromising safety.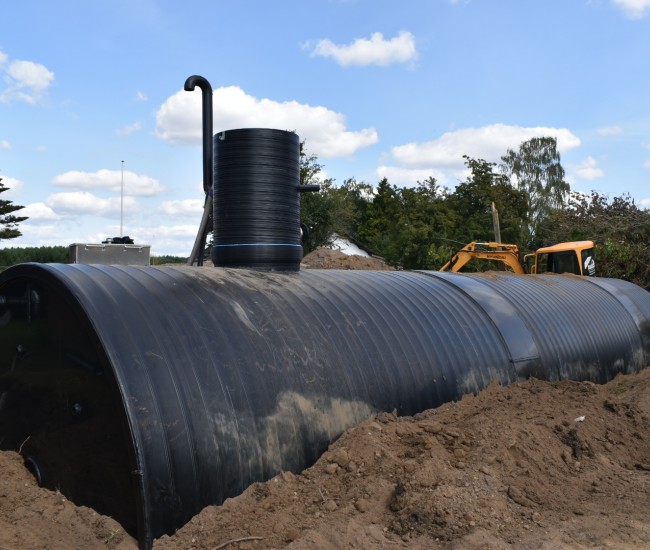 Solid clean-water tank for storing clean drinking water
The tank is built of a solid plastic pipe construction which gives the tank a strong structure while complying with all standards for storing clean drinking water, as it is approved for use with drinking water.

Plastic is extremely resistant to external influences, and is therefore not affected by being underground or left outdoors.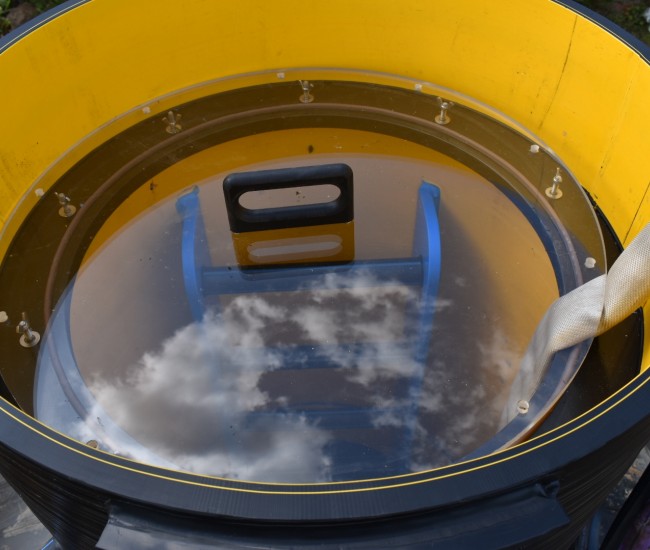 Easy inspection of the clean-water tank
The specially designed inspection access is equipped with a double hatch. The upper hatch seals closed and is opaque, preventing sunlight penetration.
The second hatch consists of a transparent, lockable plastic lid, which facilitates quick and easy visual inspection of the drinking water, while also eliminating the risk of contamination during visual inspection.

The DN 800 inspection access in the clean-water tank will help with future cleaning of the tank, but does not take space from the water container itself.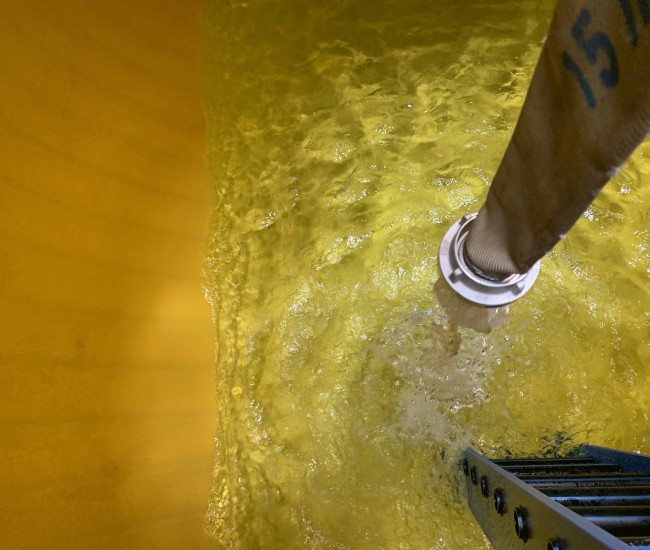 Partners and advisors
We work with a wide range of partners in the field of drinking water.

The project of establishing a future-proof clean-water tank for Sommersted Waterworks was undertaken with our partner Kemic Vandrens, the advisor on the project.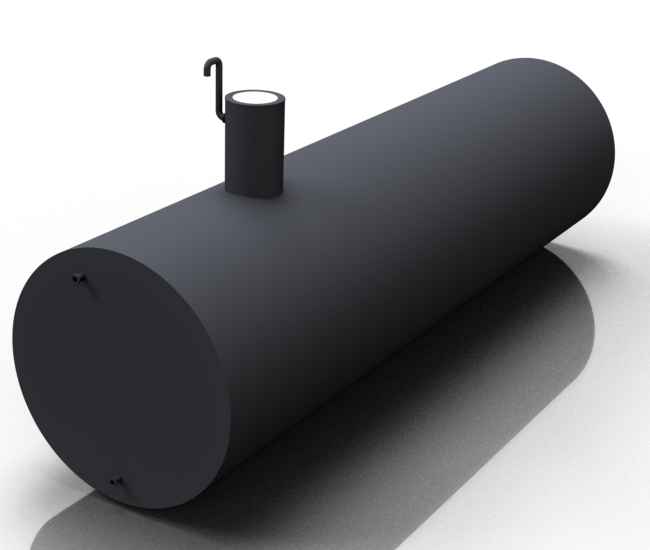 Solution for your water plant?
The tank for Sommersted Waterworks had a total volume of 168m3 and measured Ø 3000 x 12500 mm.

This type of tank can be built exactly as desired. We can custom-design drinking water storage solutions to suit your needs and the waterworks' finances.

Contact us for an obligation-free quote or meeting, or read more about our water solutions.
A sustainable alternative to steel and concrete drinking-water tanks.