Chemical-resistant, sealed chemical tank
Customer
Din forsyning - chemical tank
DIN Forsyning is a multi-utility company whose responsibilities include the transport and treatment of wastewater for the whole of Esbjerg Municipality and parts of Varde Municipality. The company is committed to sustainability, and as part of its strategy for 2030, it is aiming to achieve a fossil-free value chain, where all raw materials are in circular use and nothing goes to waste.
As part of its green profile, the company is therefore also focusing on purchasing new, sustainable solutions when replacing equipment.
Where possible, for example, it will dig up its old concrete wells and replace them with plastic tanks. The advantage of plastic is that it can be recycled, which fits in well with the company's strategy.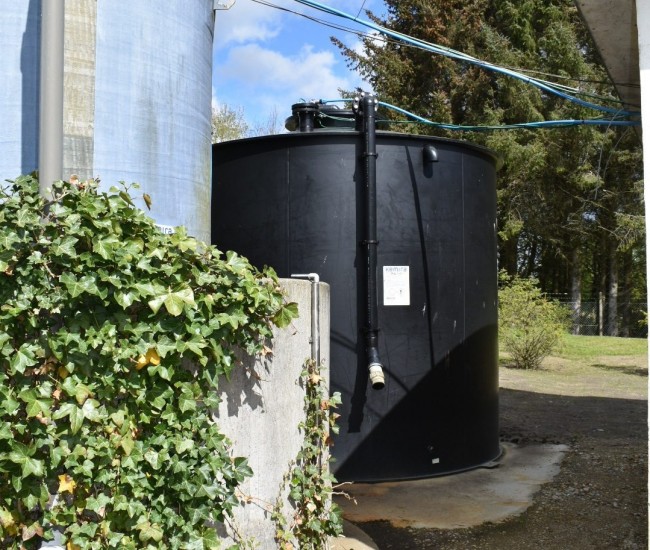 From fibreglass to plastic tank
On this occasion, one of the utility company's two fibreglass chemical tanks was nearing obsolescence and in need of replacement. DIN Forsyning also needed to upgrade to a larger tank.
Subsequent market research showed that a new plastic tank was a cheaper, safer and far more efficient option.
The plastic tank can be made to dimensions specified by the customer, which makes it easy to take transport requirements into account. Furthermore, plastic has a long lifespan, even if used for liquid chemicals, as in the case of the tanks for wastewater treatment at DIN Forsyning.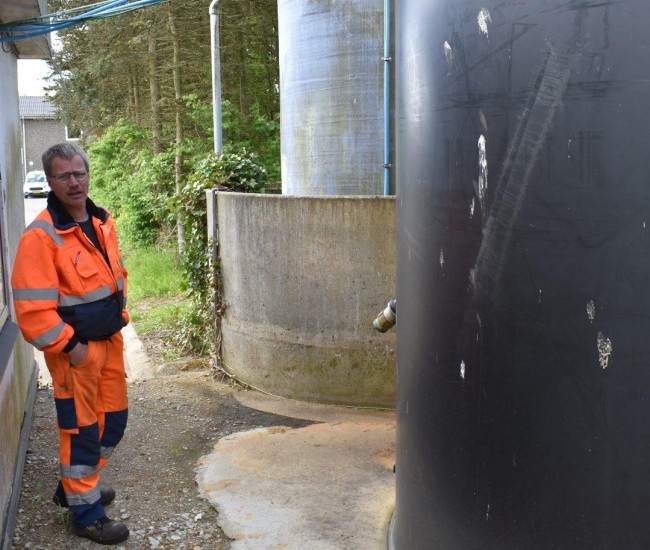 Dansk Plast was always at our disposal, and we maintained a close dialogue with them throughout the project. Smooth collaboration was important to us, and it must be said that this is exactly what we got.
We now have a high-quality product with a long lifespan that meets our stringent safety standards.
Carsten Møller Nielsen, Din Forsyning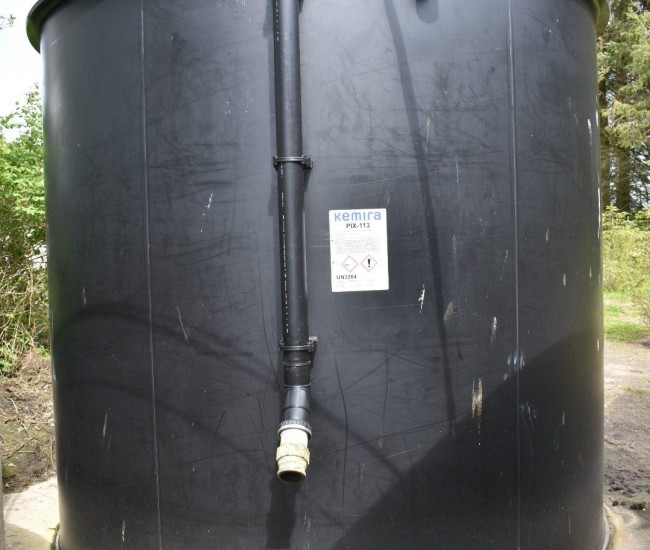 Extra safety and long life
DIN Forsyning commissioned a double-walled tank, for protection against sudden leaks. The tank was also constructed in PE plastic to avoid corrosion, which can, for example, affect steel when it comes into prolonged contact with strong chemicals.
Besides its chemical resistance, plastic has the added benefit that it can be made UV-resistant, and is capable of withstanding almost any weather. Plastic is also a resource-efficient material that can be recycled, and the product therefore goes hand in hand with the utility company's 2030 strategy.
DIN Forsyning now has a good solution for storing strong chemicals, where the focus is on extra safety, high quality and long product life.