Specially designed floating jetty made of durable plastic
Customer
Municipality of Fanø
Floating jetties are not our main product, but our motto has always been: If it can be made of plastic, then we can build it. Our employees possess a wide range of skills, and therefore we can often help out with even unusual assignments.
The harbour at Sønderho on the island of Fanø in western Jutland sanded up back in the 1980s, and since 2018, committed enthusiasts from the Sønderho support association have been working hard to re-establish the harbour so that it is again possible to sail into Sønderho.

In 2008, Fanø town council signed an agreement with the support association that it would manage and support the project financially, and in so doing the municipality assumed the role of client.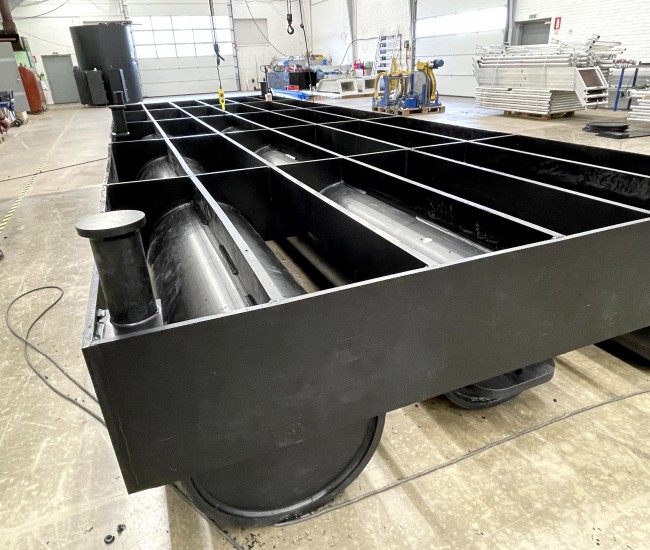 Stable plastic floating jetty with oak planks
The harbour needed a partner to build a floating jetty measuring 8 x 3 metres, which also had to be able to withstand a load of 3.5 tonnes in addition to its own weight.
We were fortunately selected for the project, and were thus involved in designing and constructing the floating jetty for Sønderho harbour. The floating jetty was made of plastic, with oak planks subsequently being fitted to create a platform.
The design also included five bollards, towing eyes and mooring eyes for securing the floating jetty.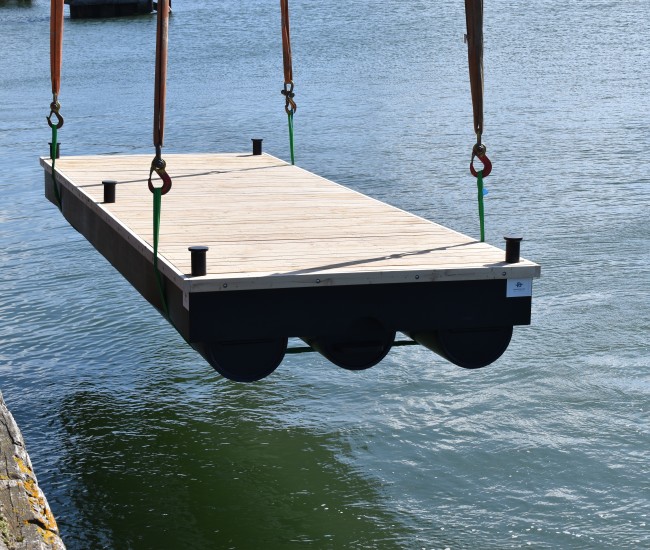 Good collaboration and a satisfactory result
Our in-house skills span wide, and therefore we didn't just assume responsibility for the plastic construction, but also for building the oak platform.
The finished floating jetty was then launched in Esbjerg harbour, where it was moored until it was towed to Sønderho harbour.
Hans Fischer, who managed the project, was very satisfied with the collaboration.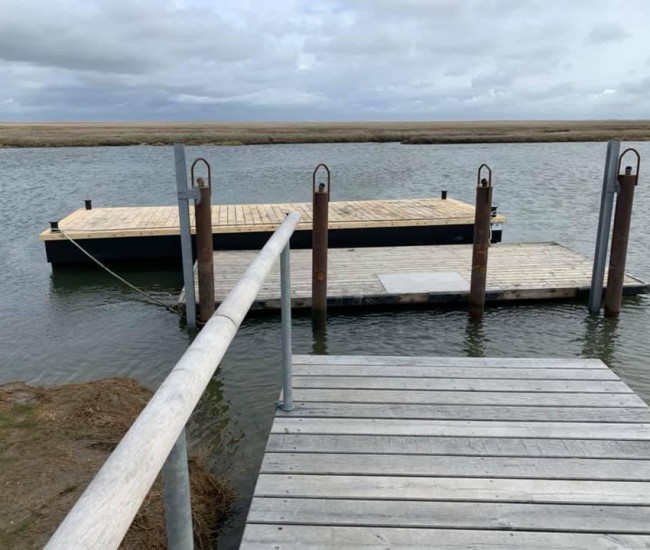 "We've been very happy with the collaboration with Dansk Plast. They have been very easy to work with throughout the project, and have also delivered a very satisfactory result on time which we are looking forward to presenting to the public,"
says Hans Fischer