Experienced subcontractor in the aquaculture segment
We set up, design, produce, service and perform ongoing maintenance of aquaculture systems in Denmark and abroad, managing the process from start to finish.
This applies not only to inlet and outlet pipes, piping, fittings and valves, but also to the production of complete RAS (Recirculating Aquaculture) systems, which offer the latest and most efficient method of fish farming in a controlled indoor environment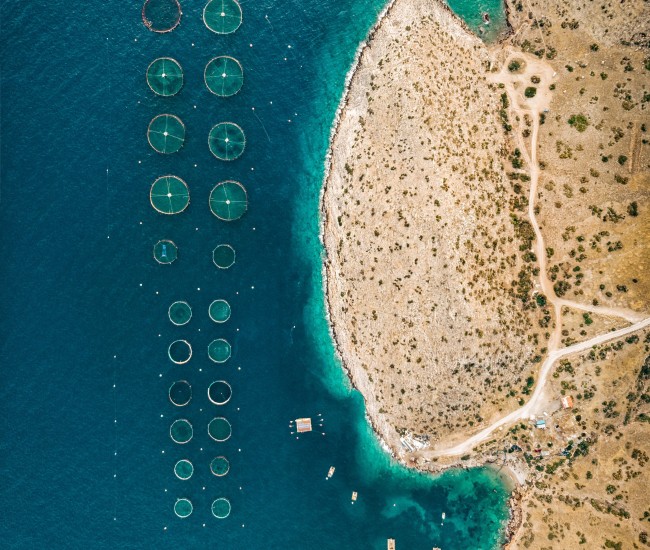 Products tailored to the specific needs of the plant
At Dansk Plast, we tailor products to meet special needs within Aquaculture.
We therefore often produce products that are tailored to specific tank sizes and plant complexity levels. Most importantly, we can deliver a solution that is ideal for you.
Sometimes the solution might be a "golden oldie", while other times a new and innovative solution needs to be specially designed and manufactured.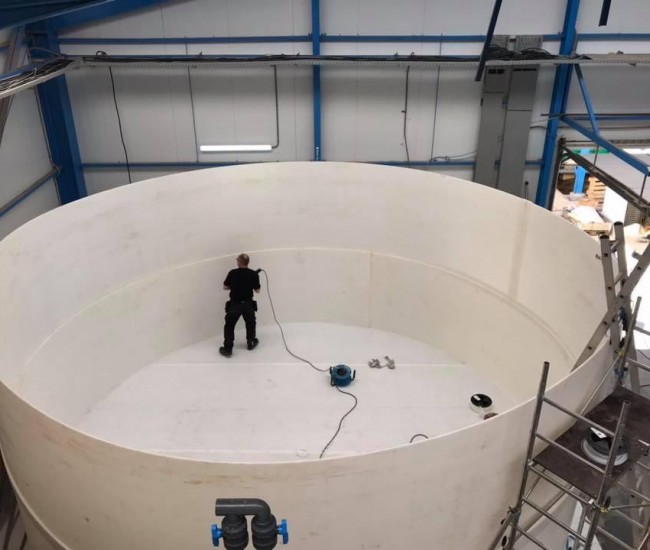 Plastic-lined tanks for fish production
We also develop and renovate steel tanks with PE lining, which involves covering the steel tank with plastic sheets.
The lining allows the tank to be supplied at any capacity, and the construction also provides it with great strength.
We also offer to line existing tanks with the same plastic liner, which is of course approved for the purpose.
See what else we can offer